Wraps Per Inch - Measuring Tool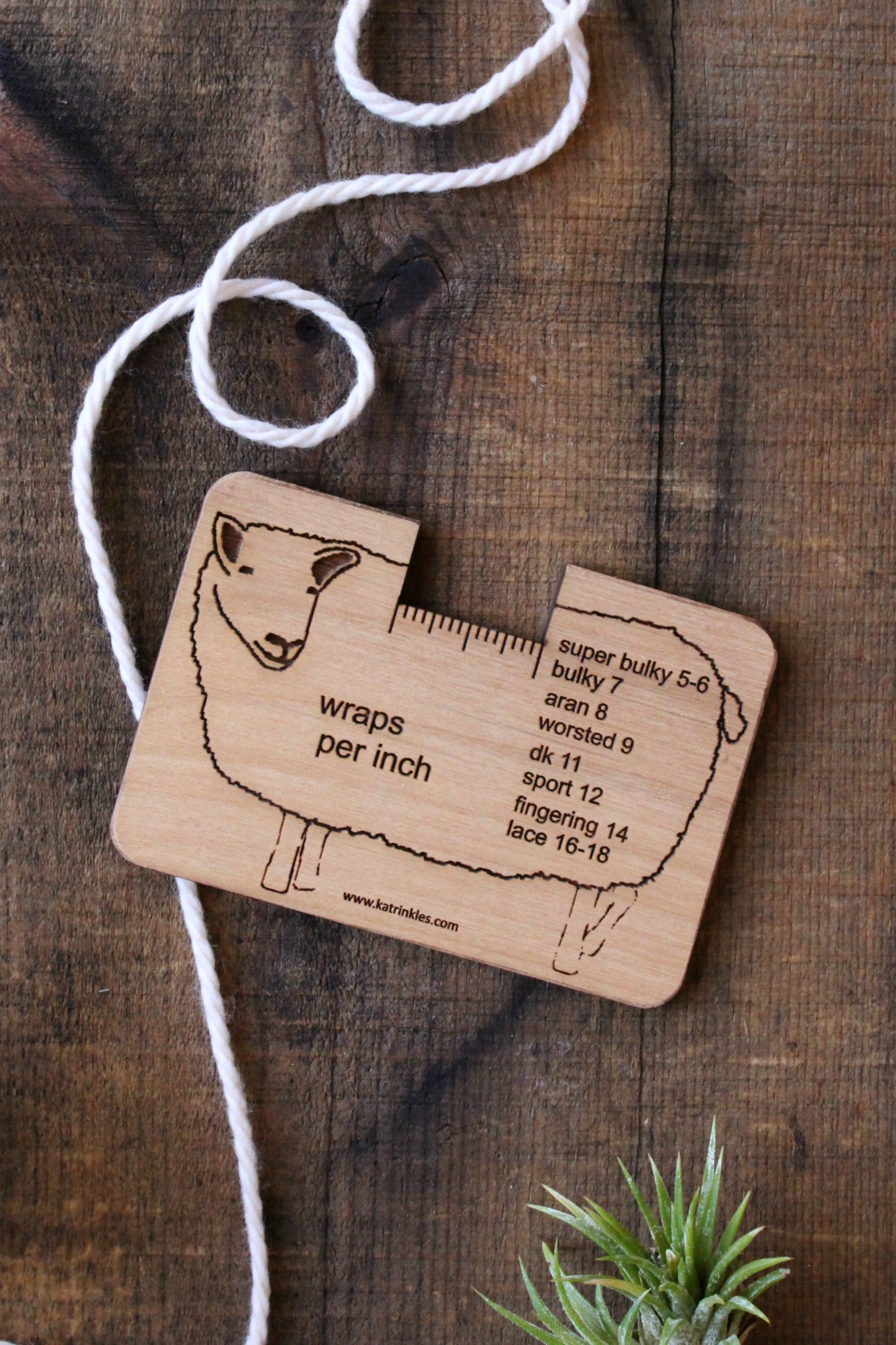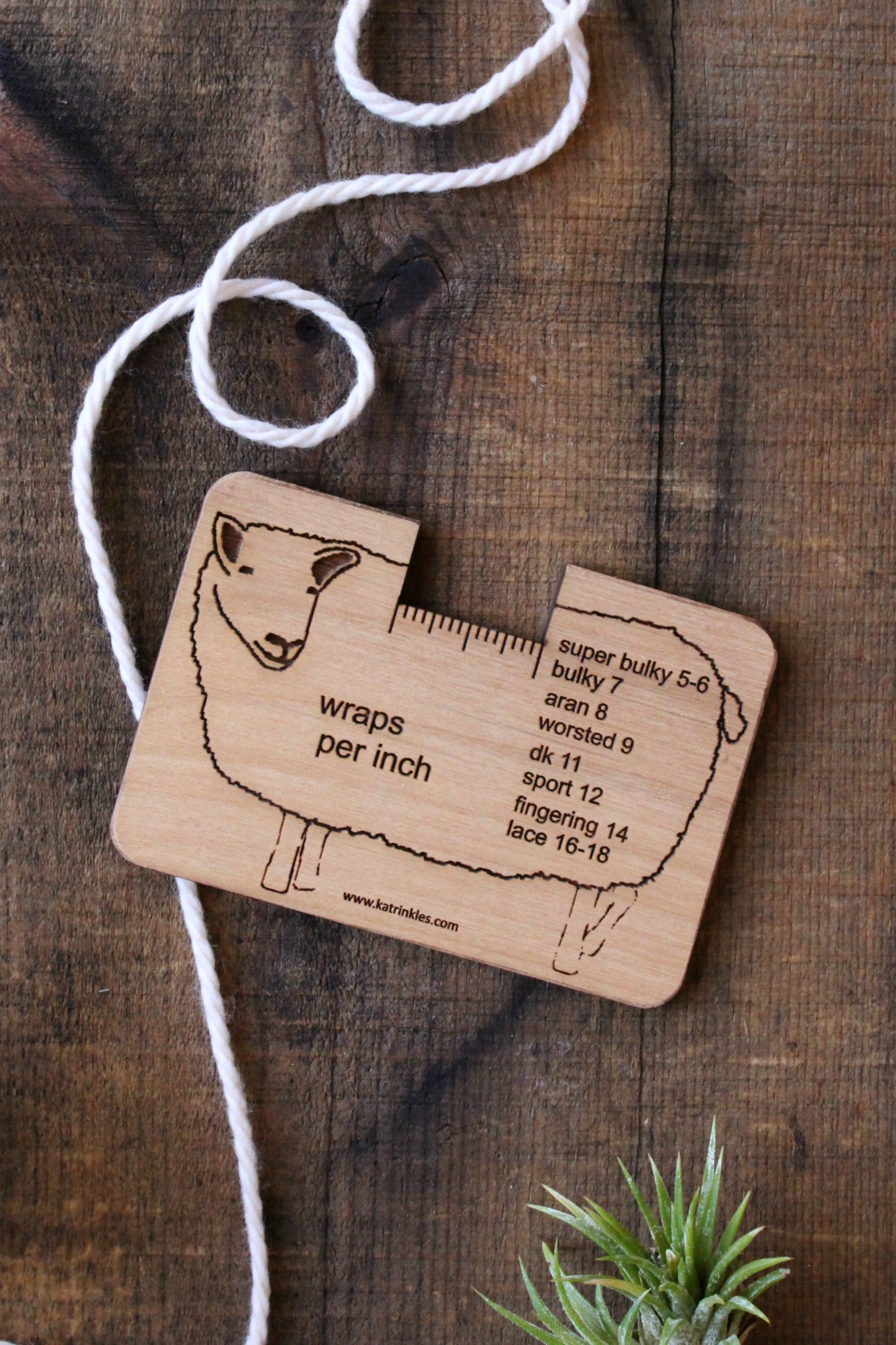 Wraps Per Inch - Measuring Tool
Handmade in Rhode Island, these "wraps per inch" sheep gauges are a perfect tool for finding the weight of that special handspun yarn.
The inch measurement guide is laser cut from bamboo, then each piece is hand sanded to smooth out corners and edges. A list of corresponding yarn weights is clearly etched conveniently right on the gauge for easy reference.
Because they are made of a natural material, the appearance of each needle gauge may slightly vary.
Measures 4" x 2 3/4" x 1/8"