Take-Along Tote pattern pdf download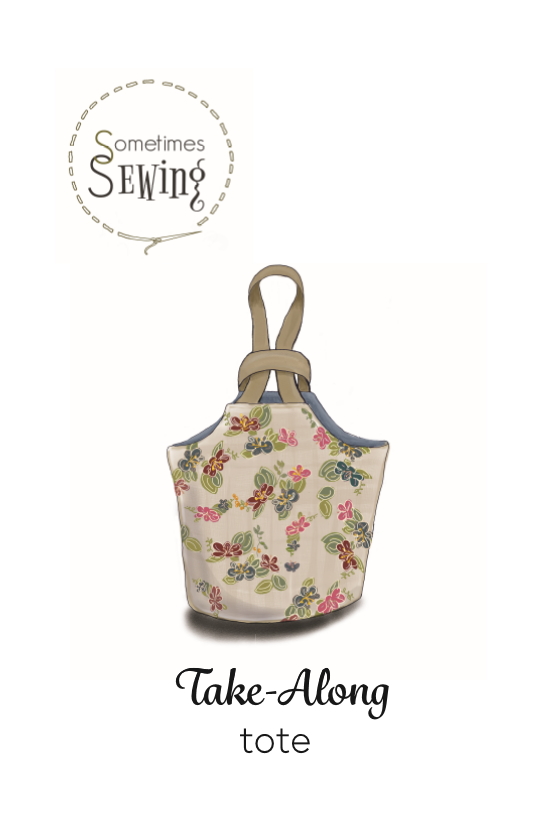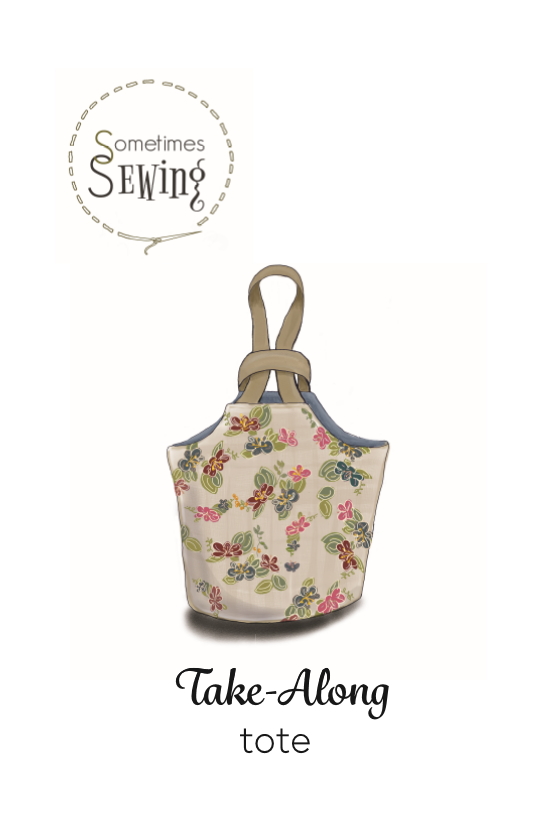 Take-Along Tote pattern pdf download
Also available as a full-color printed booklet and pattern here.
The Take-Along tote is the perfect size for taking along your current craft projects... or even to use as an everyday purse. A wide, round base and supportive stand-up sides make it easy to access the contents inside, wherever you are. The optional pocket with grommet is great for clipping keys, scissors, or anything else you may need to keep secure and handy. Available in 2 sizes.
Digital pattern includes a full color photo tutorial along with cutting templates that can be printed on your home printer and taped together.
Finished Measurements
Small Bag 6" diameter base; 8.5" tall; 4.5" square pocket; 6.5" handle drop. Large Tote 9.5" diameter base; 12" tall; 7" square pocket; 6.5" handle drop.
Supplies Needed for Small Tote
Main Fabric—1 Fat Quarter, OR 1/3 yard (1/3 yd required for directional print)

Lining Fabric—1 Fat Quarter, OR 1/3 Yard (1/3 yd required for directional print)

Mid-weight Fusible Interfacing (usually 20" wide): 2/3 yard

Craft-Fuse/Decor Bond: 1/4 yard (7" x 7" piece actually needed)

Fusible Fleece: 1/4 yard (7" x 7" piece actually needed)

1" Cotton Webbing or other desired handle material: 2/3 yard

Optional ribbon –1/4" - 1/2" grosgrain ribbon: 3" piece

Optional 1/4" Grommet and Setting Tool
Supplies Needed for Large Tote
Main Fabric—1/2 yard OR 2/3 yard if print is directional

Lining Fabric—1/2 yard OR 2/3 yard if print is directional

Mid-weight Fusible Interfacing (usually 20" wide): 1 3/4 yards

Craft-Fuse/Décor Bond: 1/3 yard (10" x 10" piece actually needed)

Fusible Fleece: 1/3 yard (10" x 10" piece actually needed)

1" Cotton Webbing or other desired handle material: 2/3 yard

Optional ribbon – 1/4" - 1/2" grosgrain ribbon: 3" piece

Optional 1/4" Grommet and Setting Tool
You may also be interested in: