Fabric Only Scissor Fob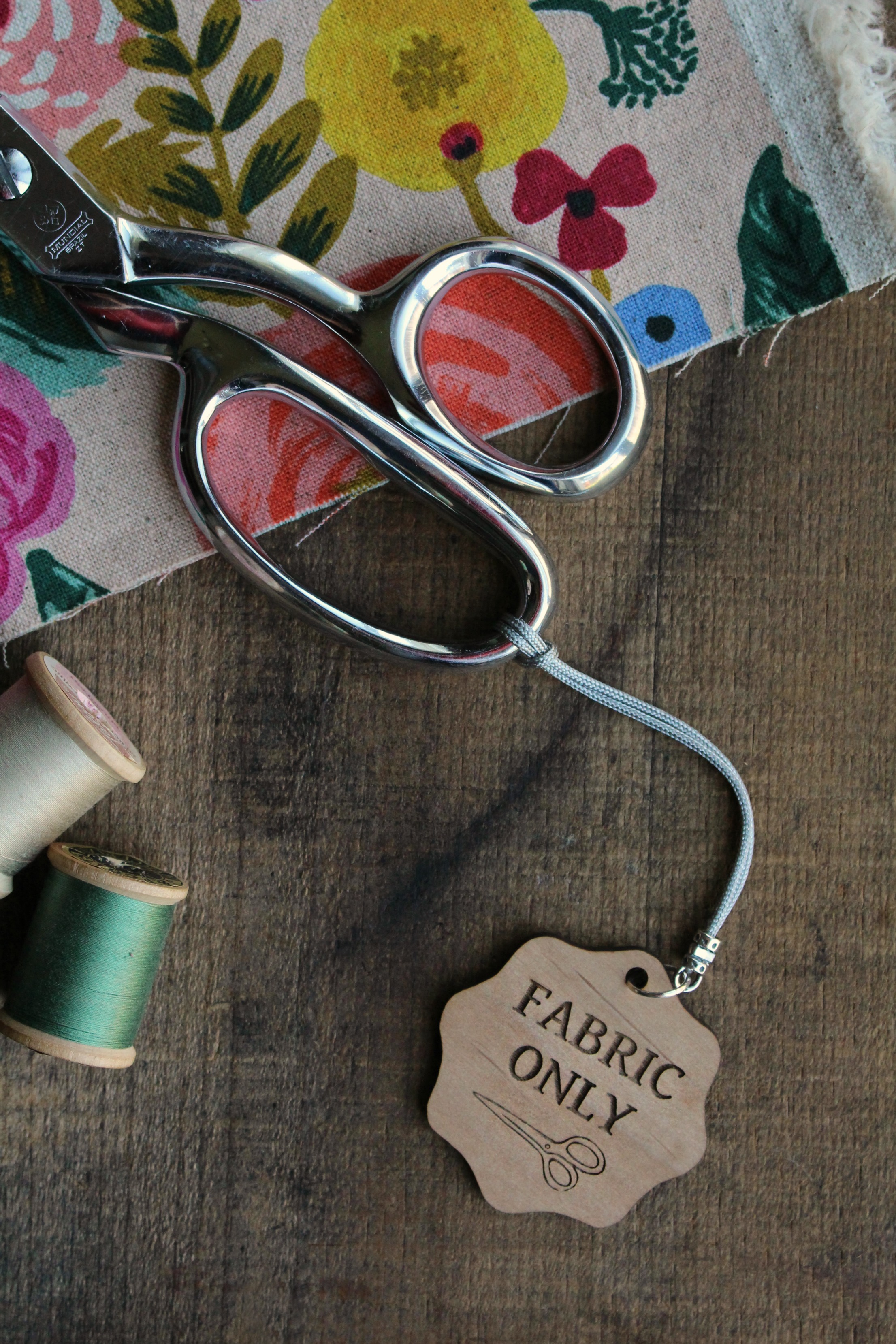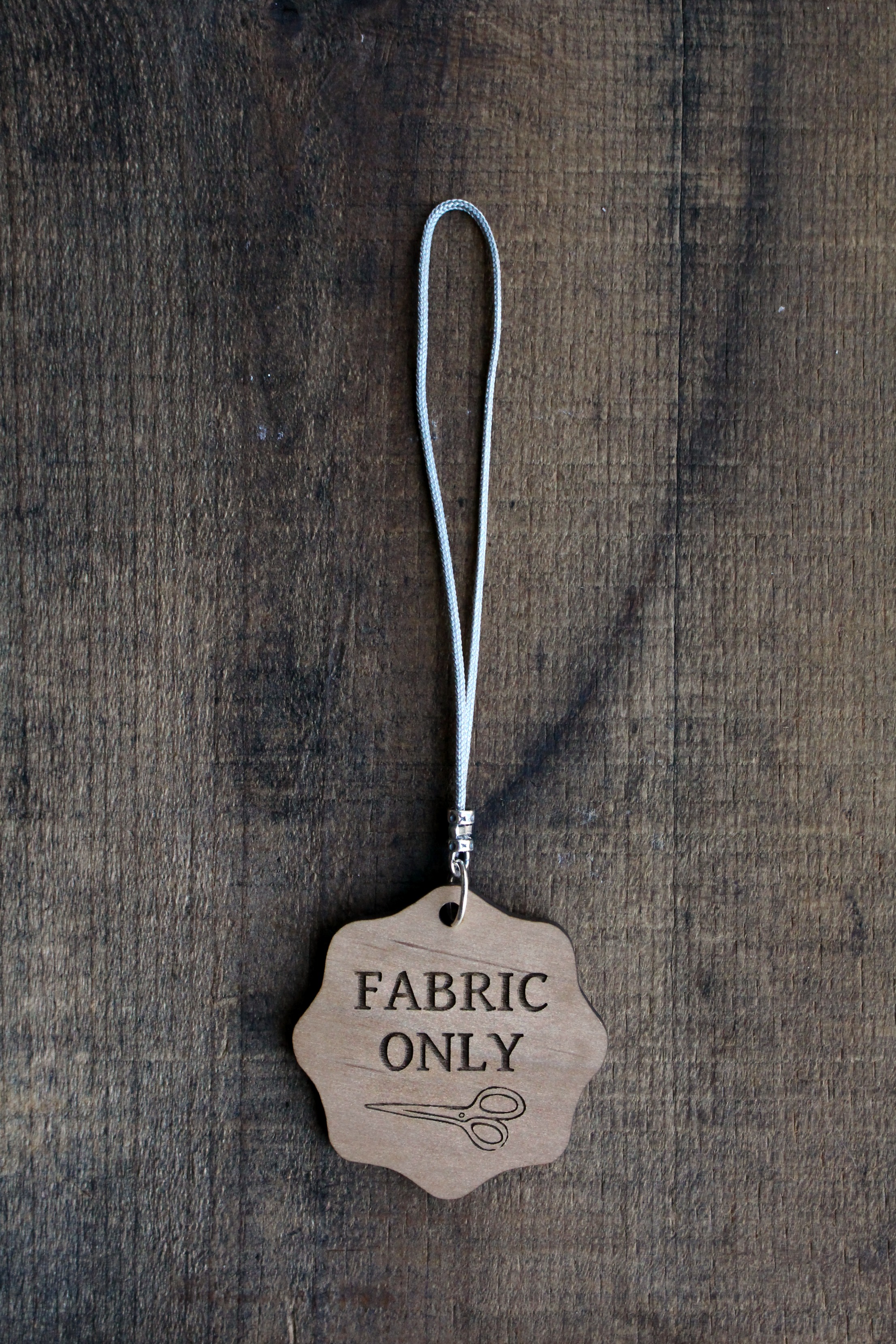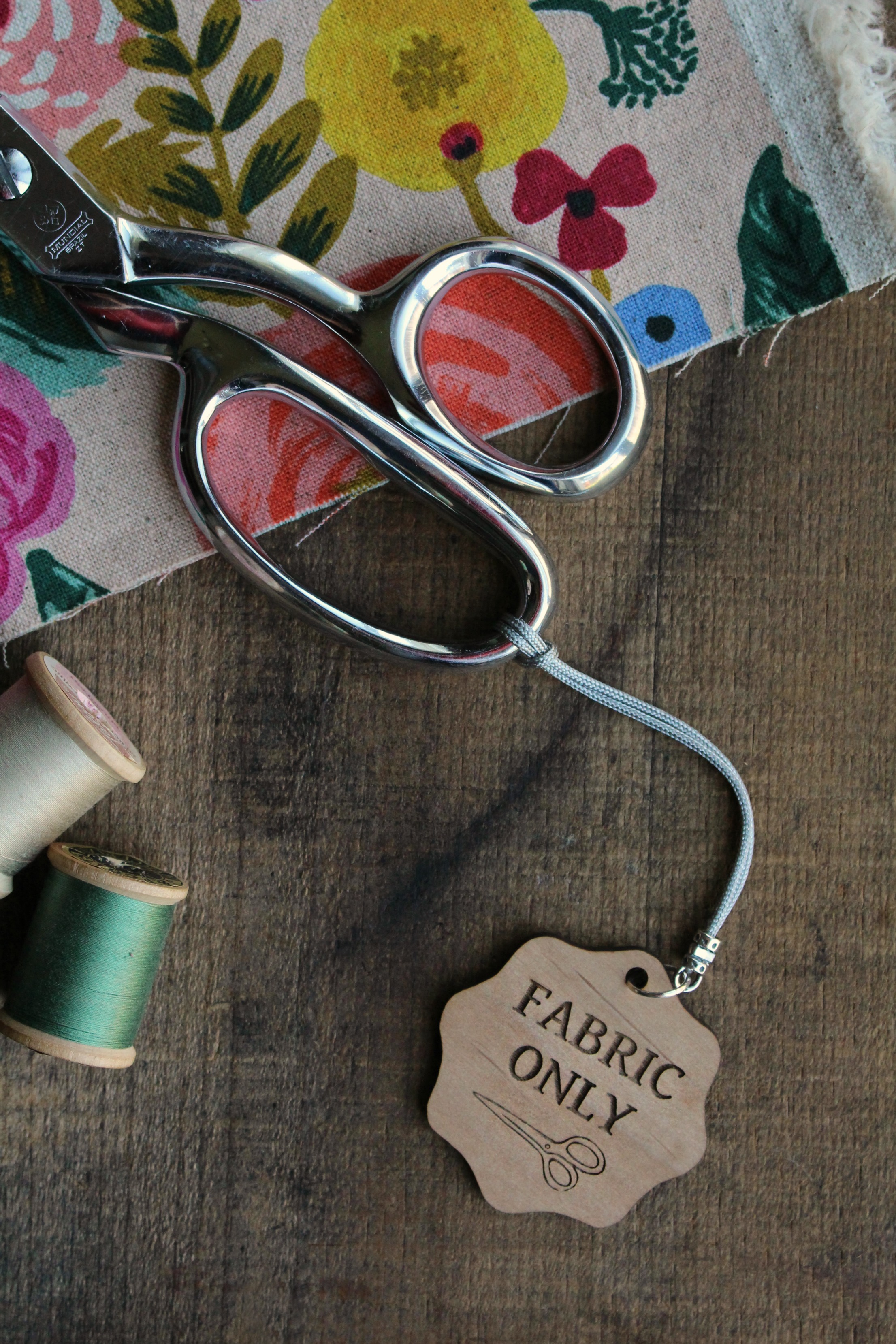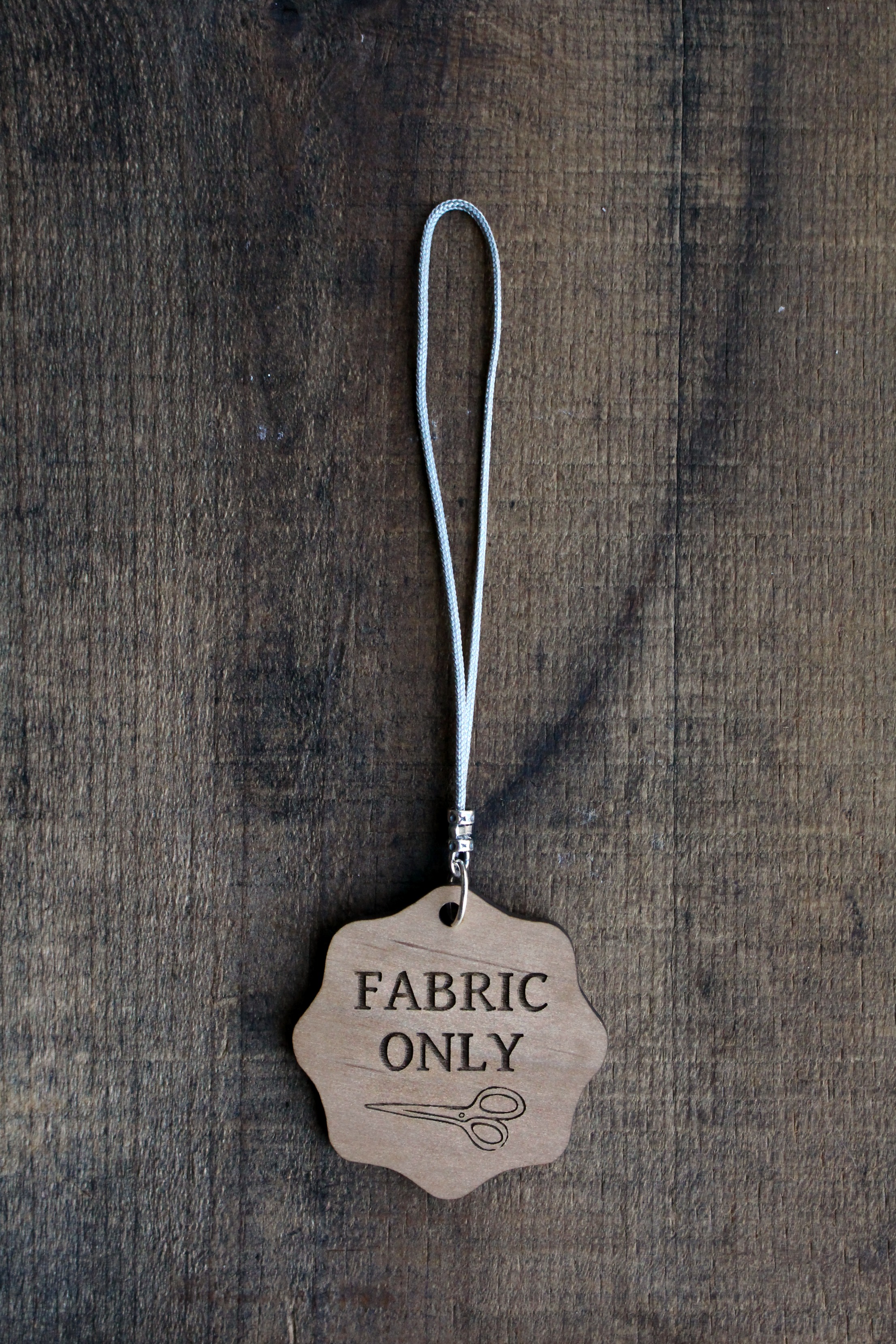 Fabric Only Scissor Fob
Next time your family members grab your prized pair of fabric scissors for their next paper craft project… this tag will ensure your scissors safety!
Keep your scissors sharp by using this fob to label them as "Fabric Only"!
Wooden fob measures 2" x 2" on a 5 1/2" nylon cord.