Feather Scissor Sleeve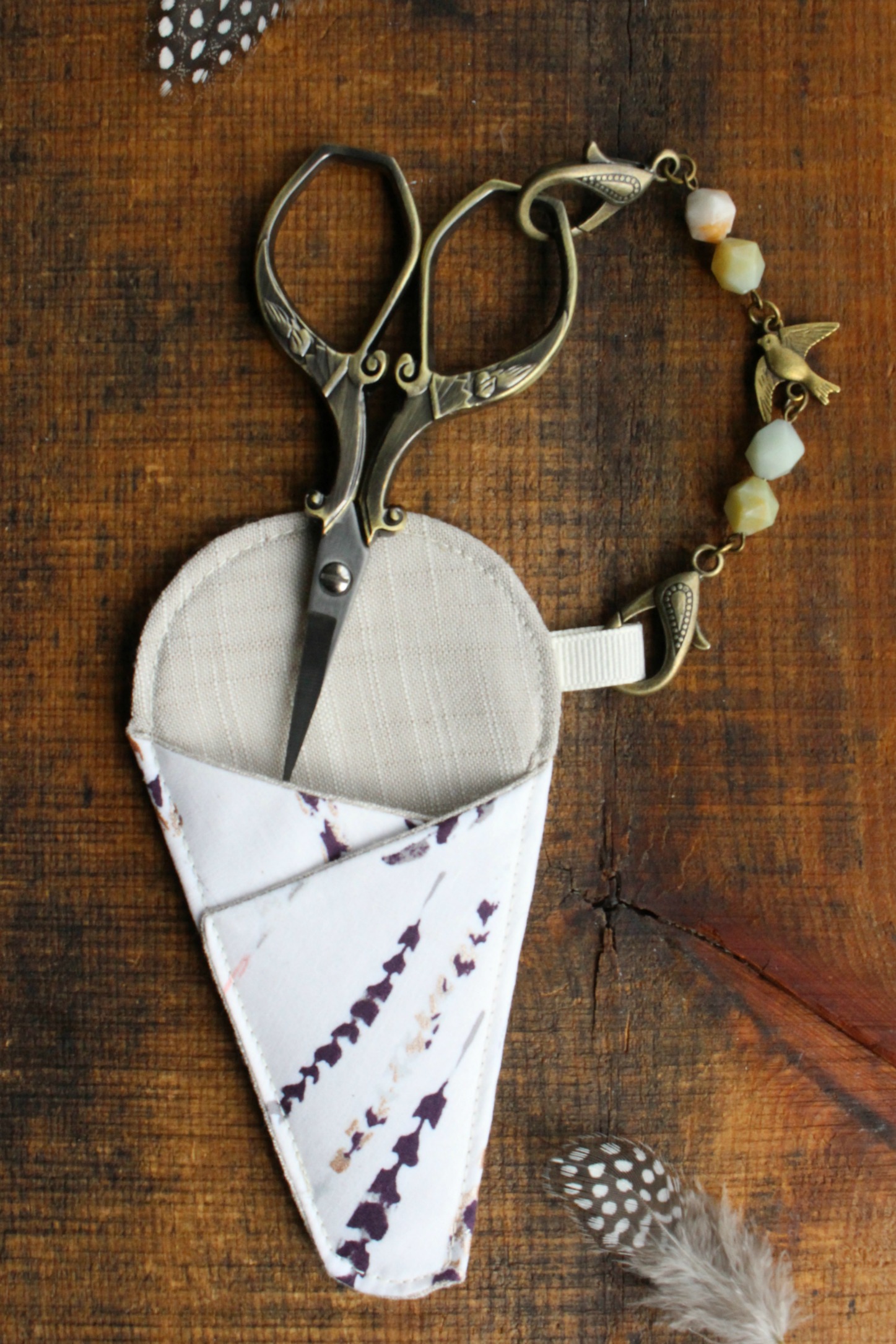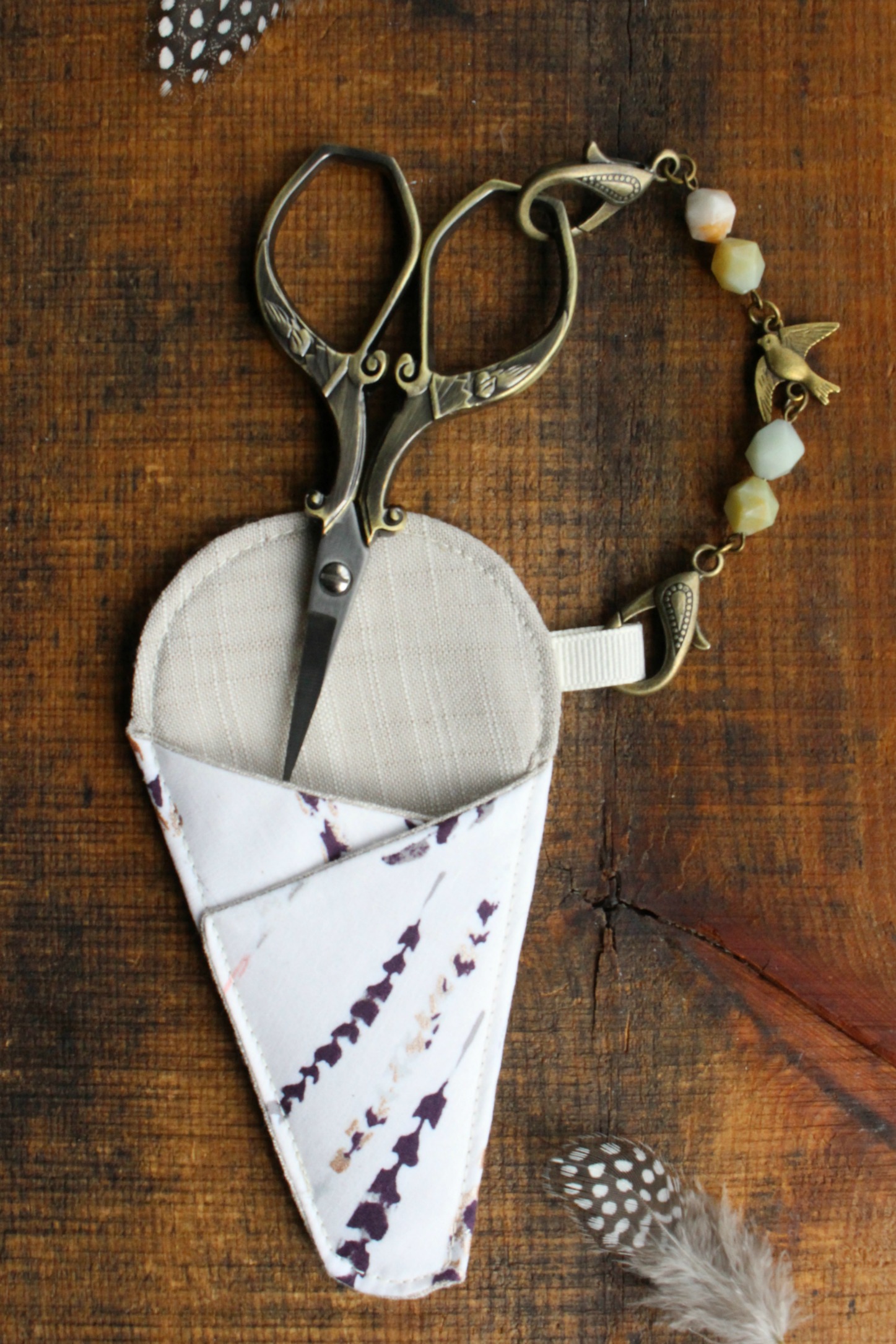 Feather Scissor Sleeve
A special sleeve for your prized pair of embroidery scissors. Features a strong sewn-in magnet to keep those scissors safely in place. Front folded flap forms an additional pocket to accommodate a second pair of scissors or even a handy place to store your tapestry needle. A sweet gift for a knitter, crafter, or sewist.
Measures approximately 5.25" long, and 3" at widest point. Perfectly fits a standard size pair of embroidery scissors. Price is per sleeve. Choose from 3 color variations.
Attach your scissors to the sleeve with a coordinating chain so they will never go missing.
Handmade in California.
Would you like to see some of our beautiful scissors?
Click HERE to view the whole collection.