The Tiniest Wooden Bowl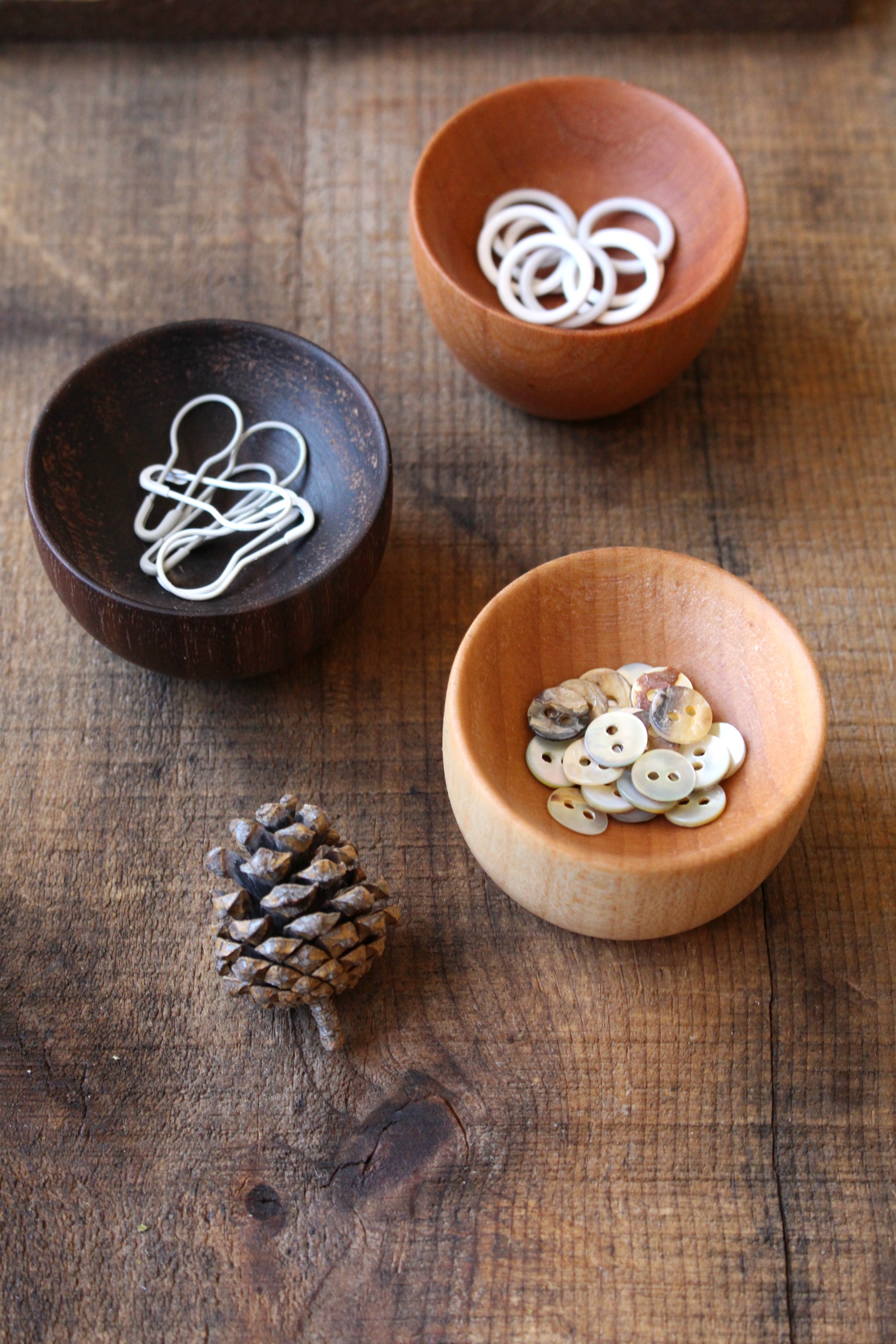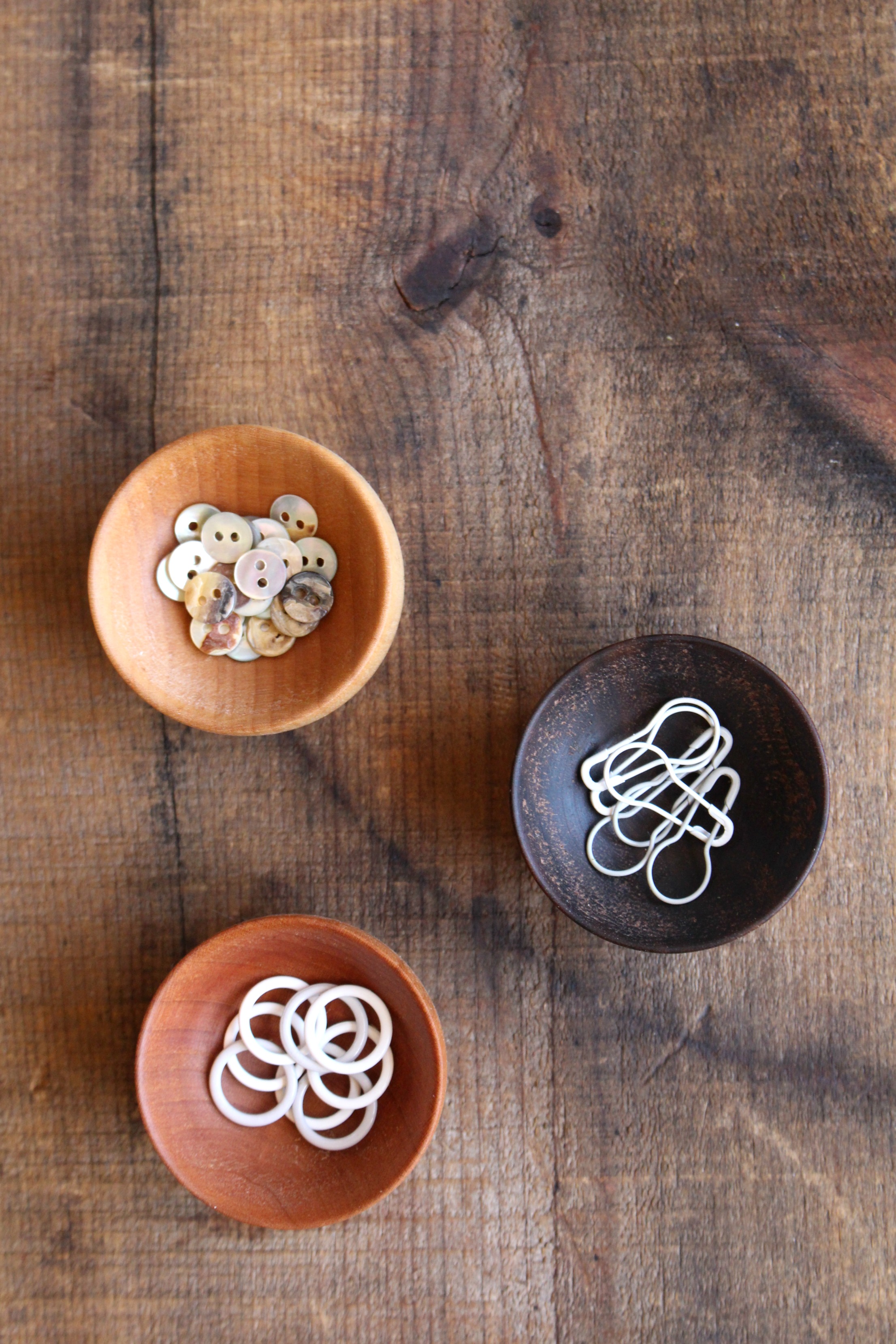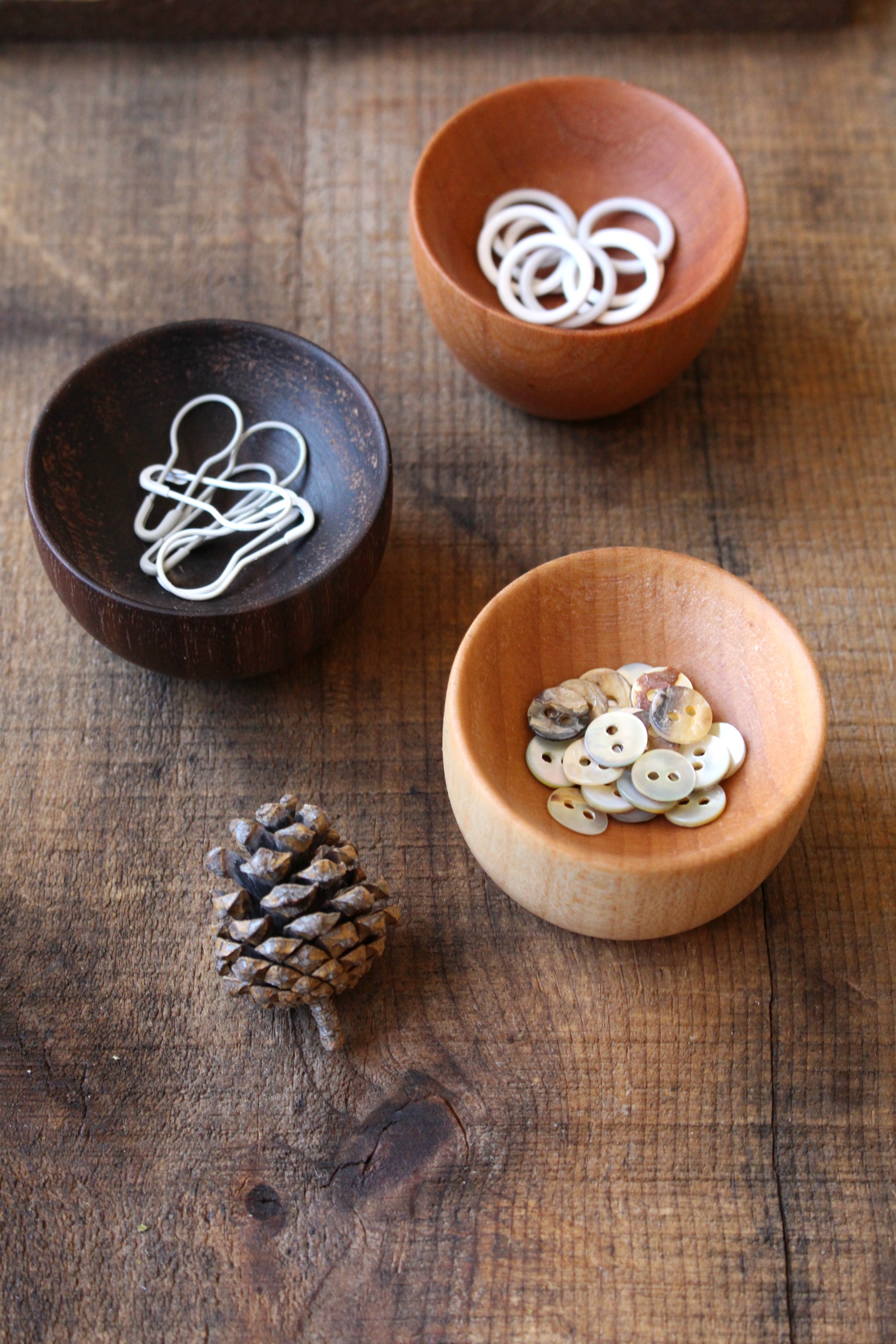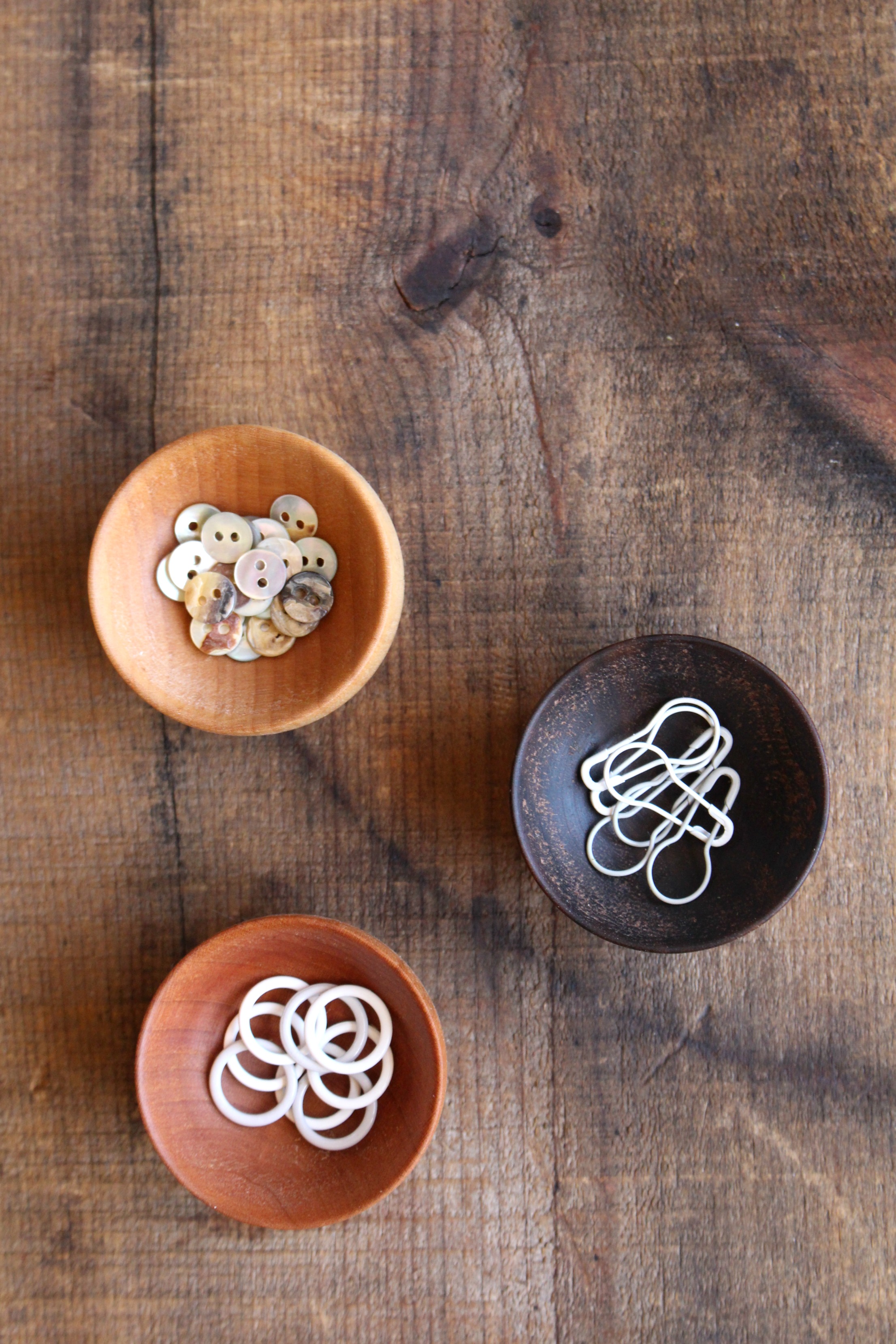 sold out
The Tiniest Wooden Bowl
The tiniest wooden bowl you ever did see at only 2" wide and 1" tall.
Declutter your workspace with these tiny stackable wooden bowls. Use them to keep stitch markers, buttons, pins and other small notions organized, or even to place your rings in a safe place when washing dishes.
Handmade from assorted domestic hardwoods (walnut, maple, and cherry) 3 colors available.