Owl & Leaf Stitchable Buttons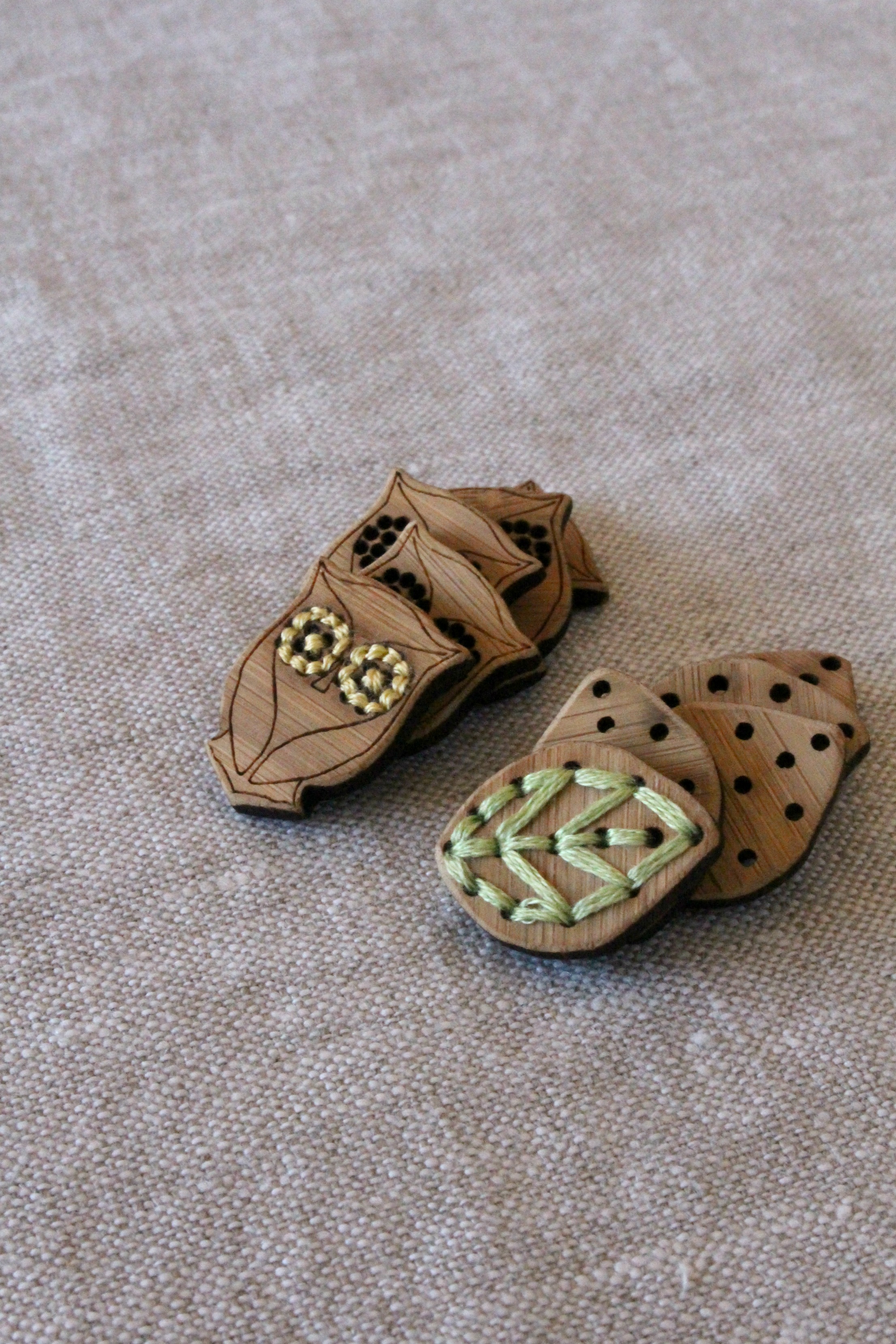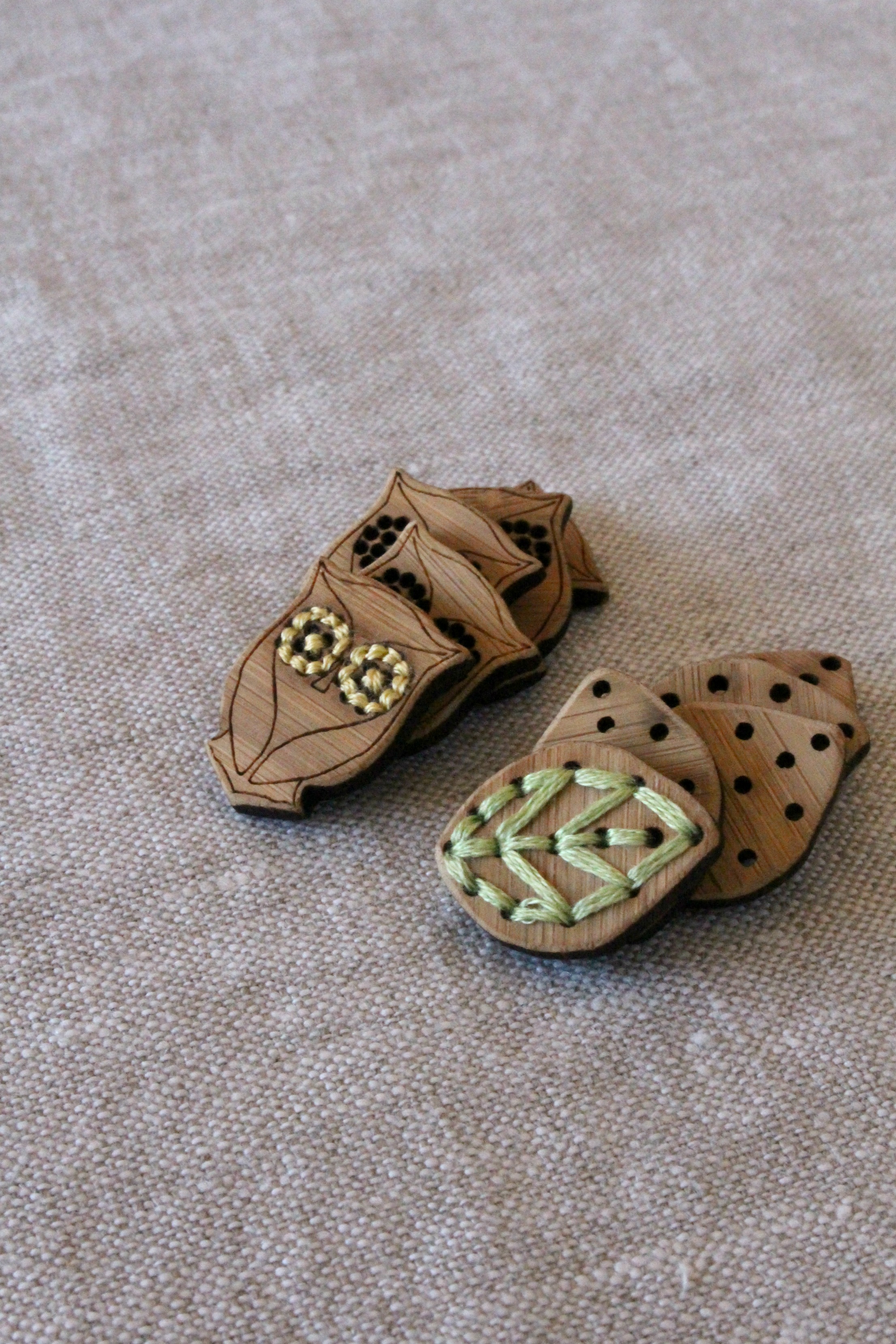 Owl & Leaf Stitchable Buttons
The holes in each stitchable button outline either the eyes of an owl or the veins in a leaf. The holes are left empty so that you can stitch the design into them with your own needle and yarn or embroidery thread while at the same time attaching them to your project. These buttons are a great way to personalize garments, add color to baby items or to embellish your accessories with a special touch.
Both buttons measures 3/4" x 1". Laser cut from bamboo and hand sanded to smooth out any corners and edges.
Price is per button.
Featured in the Never Not Knitting Catalog.