"Teardrop" Stitch Marker Necklace on Silver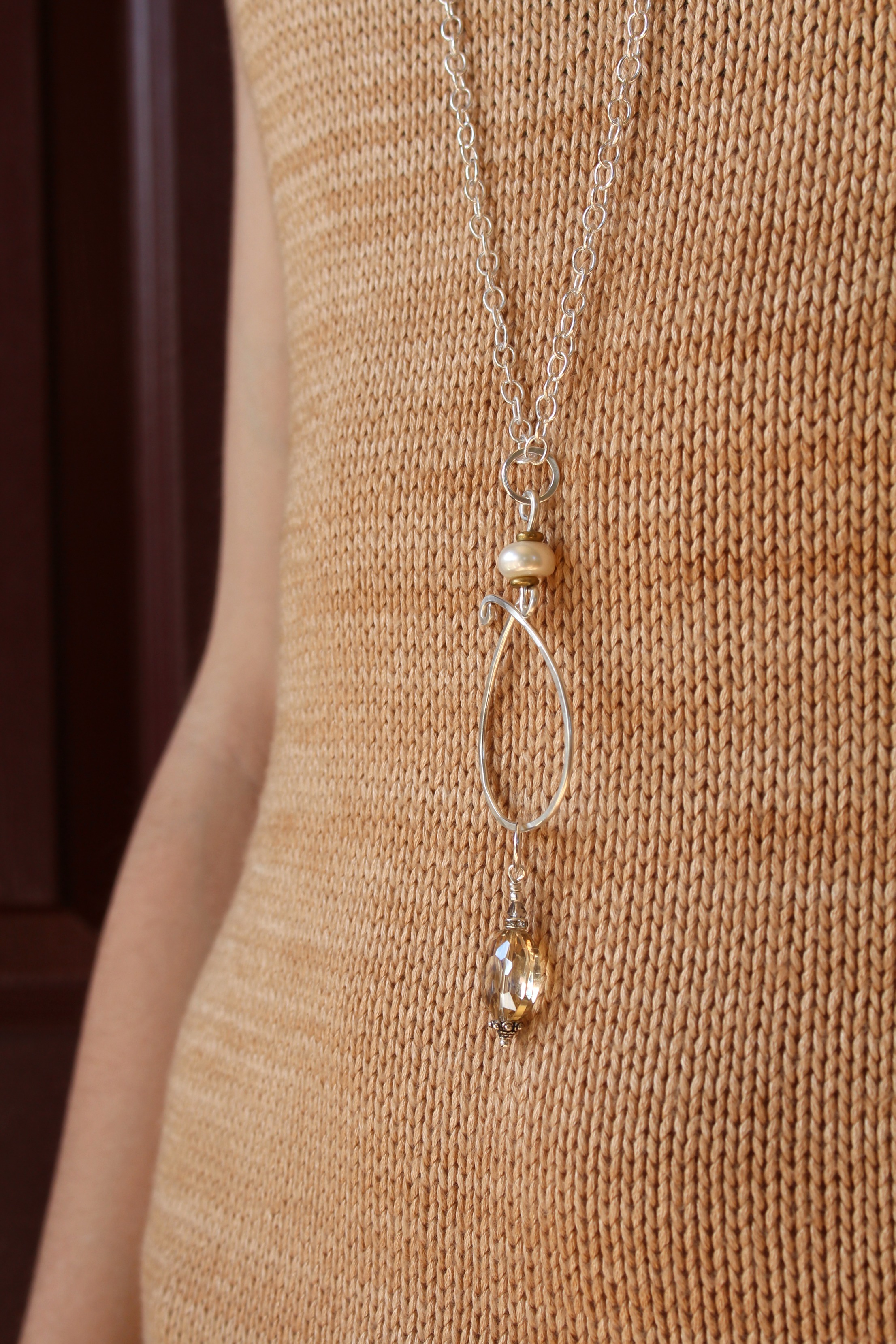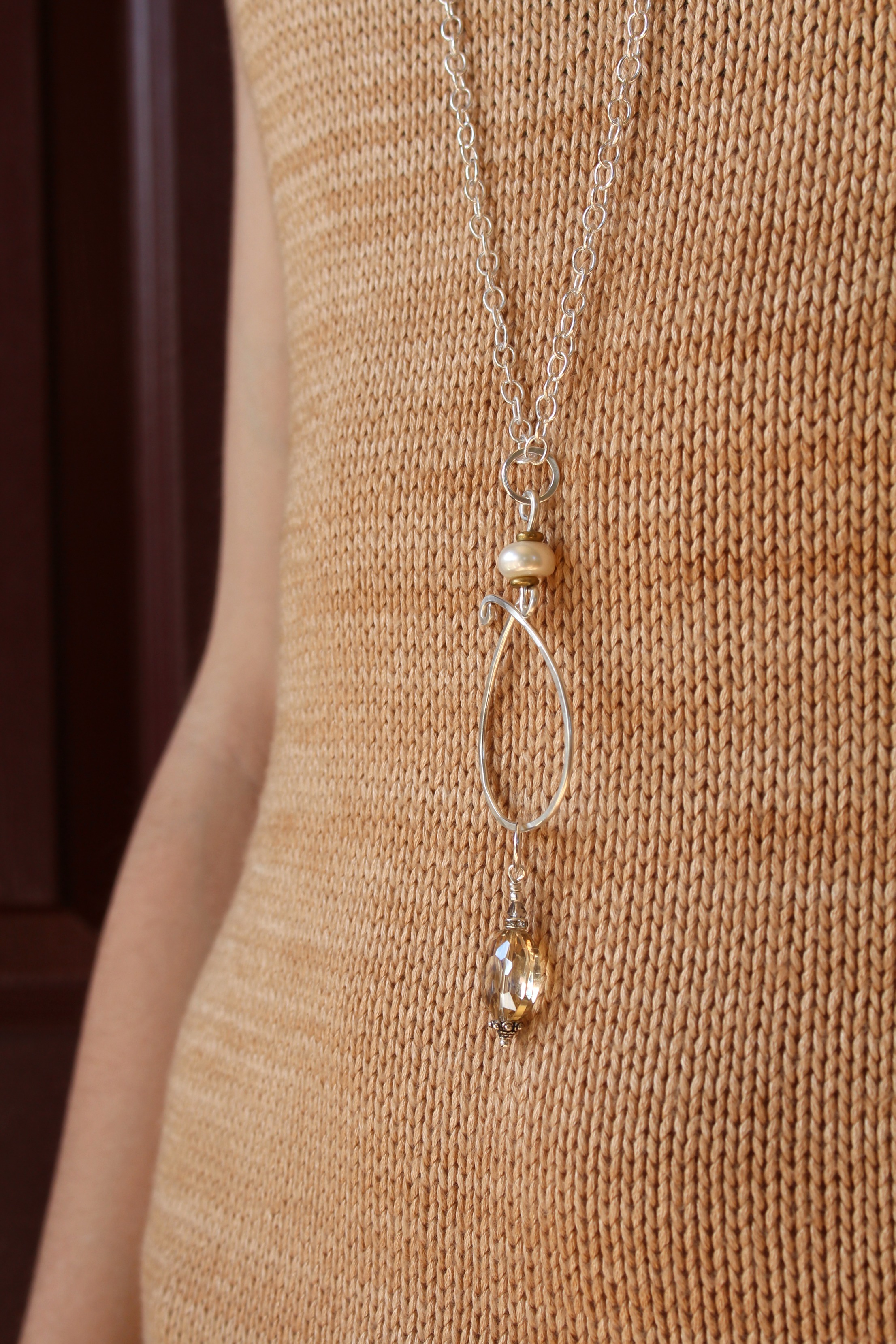 "Teardrop" Stitch Marker Necklace on Silver
Designed by Wool & Wire. This artisan necklace features a teardrop shaped clasp that holds up to 13 stitch markers comfortably. The 36" adjustable silver chain is the perfect length for adding or removing stitch markers while you are knitting. Each piece of jewelry includes one stitch marker attached. Stitch markers are created one of a kind. Colors may vary.
Each luxury piece in the Wool and Wire collection is handcrafted in the US from copper-core wire dipped in .999 pure silver with genuine fresh-water pearls and faceted crystals. Hypoallergenic.
This artisan necklace has been designed with knitters in mind to serve two purposes. The removable, decorative charms double as functional stitch markers for your knitting! You can create a whole new look every day by adding or subtracting different markers and always be prepared for a knitting emergency.
Now comes the fun part! Picking out the stitch markers!
All Accessories & Jewelry