Wool & Wire Stitch Marker Pearl Bracelet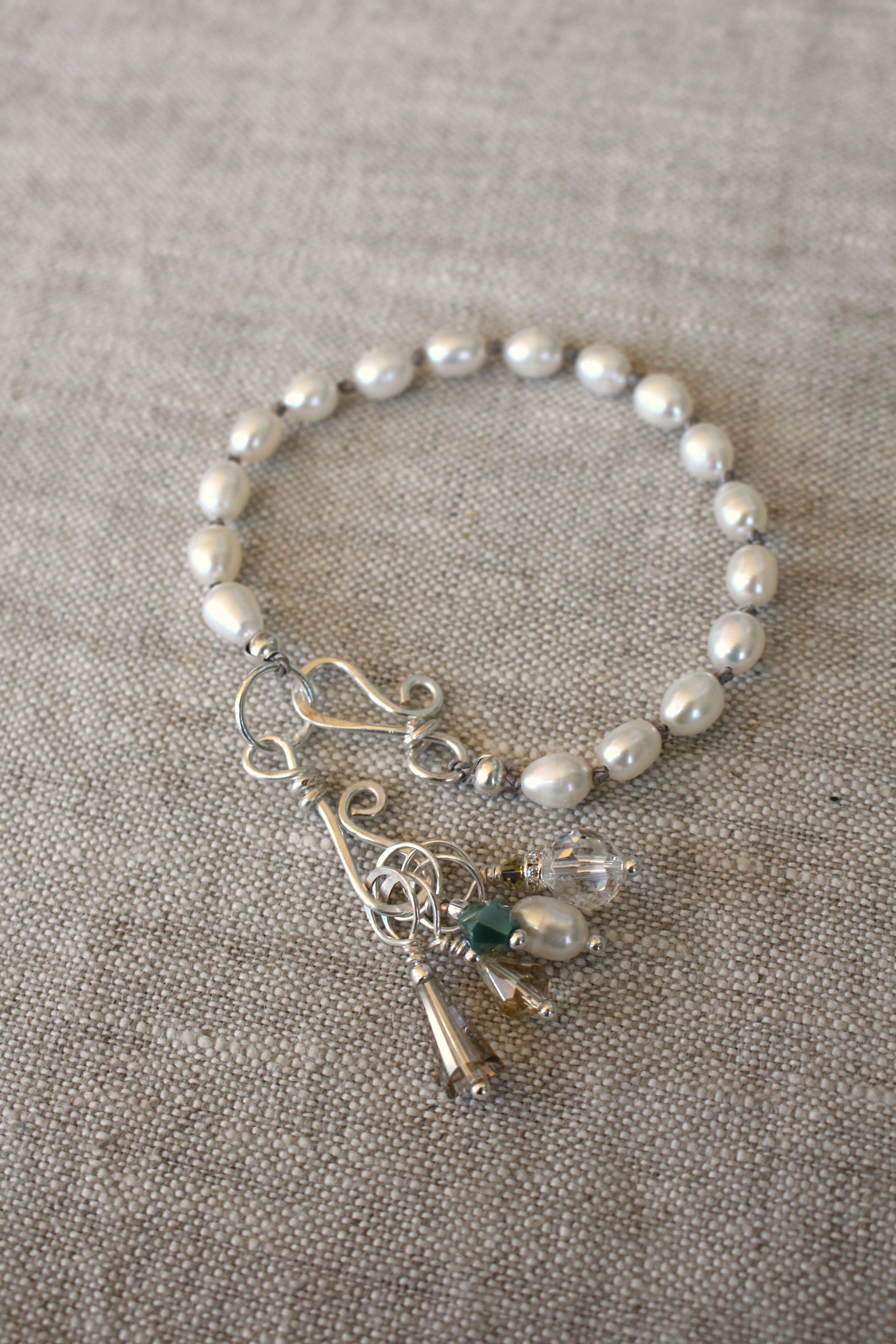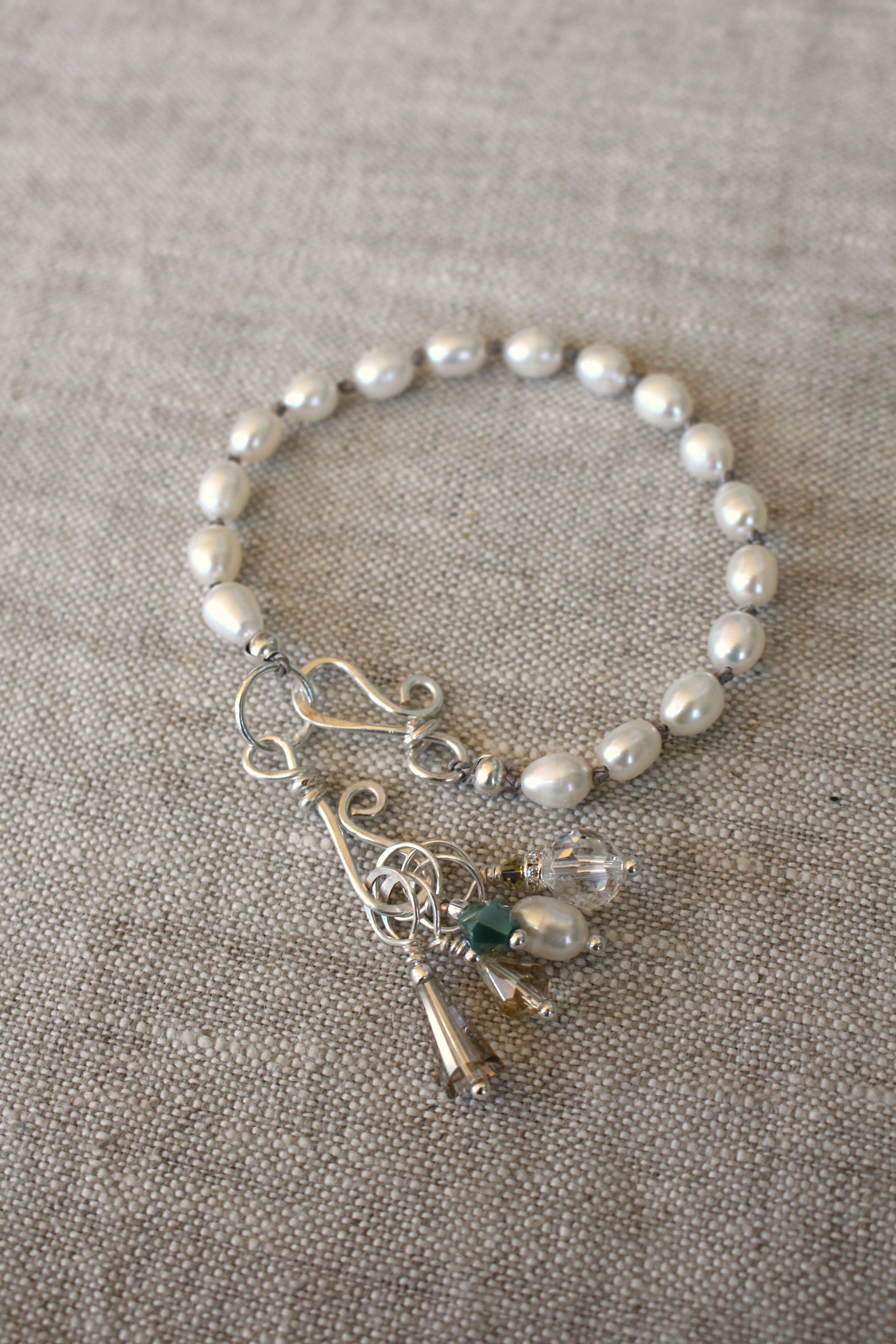 Wool & Wire Stitch Marker Pearl Bracelet
This elegant bracelet is made from white fresh-water pearls strung onto a 100% silk cord. A knot is created in the cord after each pearl to secure them into place.
Each luxury piece in the Wool & Wire Collection has been designed with knitters in mind to serve two purposes. The removable, decorative charms double as functional stitch markers for your knitting! You can create a whole new look every day by adding or subtracting different markers and always be prepared for a knitting emergency.
Bracelet circumference measures 8" and holds up to 7 stitch markers. Each piece of jewelry includes one stitch marker attached.
Extra stitch markers are sold separately. Stitch markers are created one of a kind. Colors may vary.
About the Artist
Sallee Anne lives and works as a freelance artist on California's beautiful central coast. Over the past 30 years, Sallee has explored her passion to create through jewelry and fiber arts, as well as fashion and interior design. Wool and Wire is an expression of Sallee's creative approach to jewelry and invention.